Source BBC News.
Former Arsenal striker Ian Wright says he "could not make a case" for Arsene Wenger to remain as manager beyond the end of this season.
Wright also accused some players of being "on easy street" and argued that owner Stan Kroenke "does not care".
Arsenal have lost six out of 12 games in 2018, the latest in the Carabao Cup final against Manchester City.
"There are excuses [from Wenger] and he is mollycoddling a team," Wright told BBC Radio 5 live.
"Whether he stays at the end of this season, I could not make a case. I am not sure anyone can. This development of mediocrity has to be arrested."
Speaking on the Monday Night Club, Wright – who scored 185 goals in 288 games for the Gunners and retired from football in 2000 – talked about:
His vision for Arsenal going forward
Owner Kroenke's need to take greater control
The qualities required of a future Arsenal manager
Whether Henry should take over from Wenger
'A long road ahead'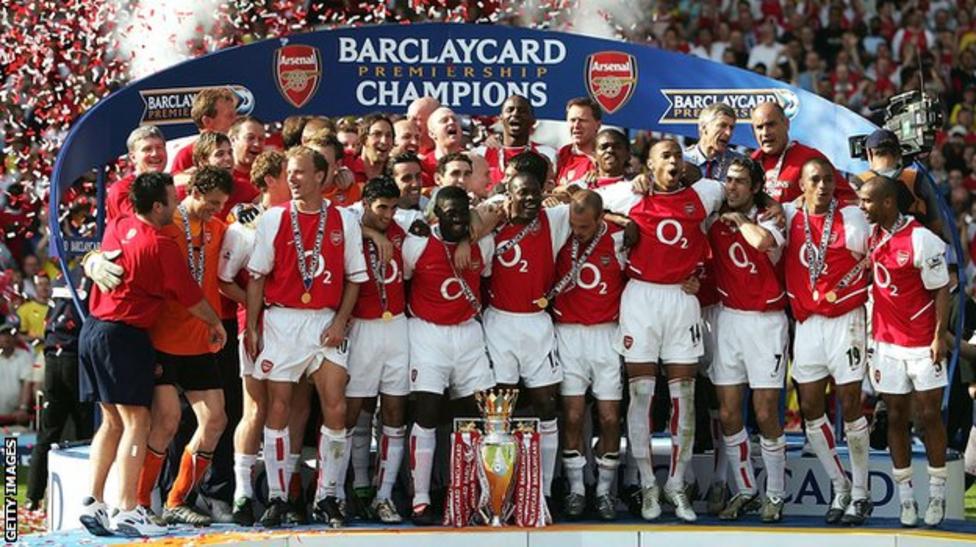 Arsenal have won seven FA Cups under Wenger, including last season, but the last of their three Premier League titles under the Frenchman came in 2004.
Wright: "I want Arsenal to challenge again, for them to sign players who will get you excited. I want someone in the boardroom who will lay it down. A few of the players are on easy street, own properties and are renting them out.
"How long would it take Arsenal to get back? It will take them a few years. Everyone is progressing and moving forward in that top five. Arsenal are going the other way. They need to stop it, get a successful manager then get players to go forward. It is a long road."
'The owner has to be here'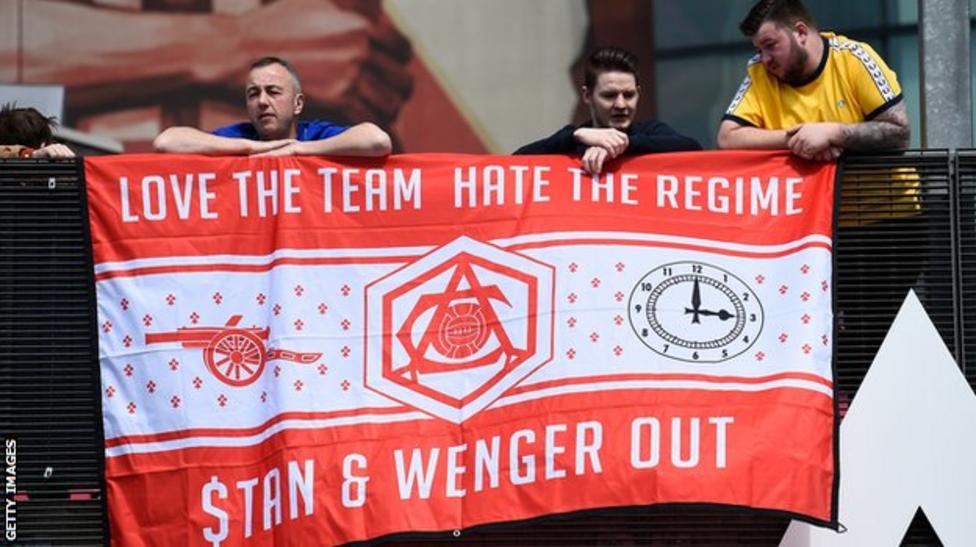 American Stan Kroenke has been the majority shareholder of Arsenal since 2011 with a 66.6% stake; Russian billionaire Alisher Usmanov holds 29.9%.
Wright: "The owner has to take a lot of blame for this. Kroenke does not care. If he cared, Wenger would not have got a two-year deal.
"Everyone else can start to see that is it getting to a point where Wenger needs to go. The owner has to be here, find out what is happening, how is this working, what are we going to do, how are are we going to get back to where the fans want us to be.
"The fans have been saying it for years but no-one is paying any attention to them. The owner has not done anything and has given Wenger carte blanche to carry on.
"There is no accountability for the players, there is no consequence for their poor performances or their inconsistency so they will carry on what they are doing."
'Arsenal need someone enthused with drive'
Former Chelsea boss Carlo Ancelotti has been linked with the Arsenal job, as has Napoli's Maurizio Sarri. Wenger has been in charge since 1996.
Wright: "The club need to start looking for somebody who is not old. They are talking about Ancelotti, but they need to find the next one like Mauricio Pochettino, who built his way up.
"Marco Silva stepped on his own ambition. Somebody like that is good and can build, have a philosophy and be enthused with drive; someone who can bring in a player that can see his philosophy through, like we are seeing at Manchester City.
'We do not know what Henry is capable of'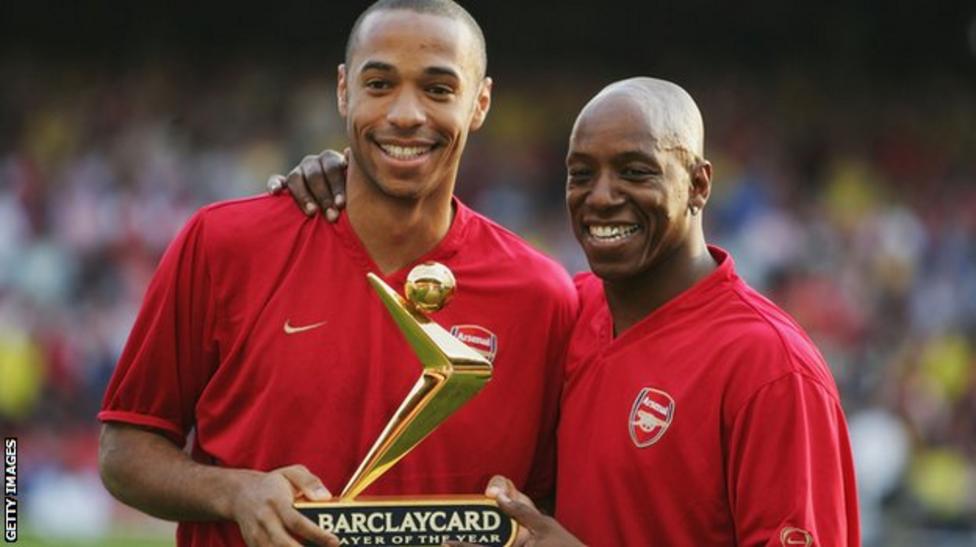 Former Arsenal striker Thierry Henry, part of Belgium's coaching team, suggested while working for Sky Sports on Sunday that managing the club could happen in the future. Asked about the job, Henry said: "Who would not be interested?"
Wright: "Thierry is the king at our place. But for him to come from being assistant at Belgium to taking over at Arsenal in this current climate, with the changes that need to happen… we are talking about a legend who will have the world of Arsenal – when it is not going right – on his shoulders.
"Arsenal are not in a position where they can go from someone like Arsene Wenger, who we love so much, yet who you mention to some people in the fanbase and their faces screw up. They are so angry. I would not want that to happen to Thierry, because he has taken the job straight after Wenger.
"It would be tough. He has not managed yet so we do not know what he is capable of. This needs a lot of thought and working out. I am not sure we can go through too many more years of what is going on."